City of Phoenix, Fresh Express by Discovery Triangle honor legacy of Don Keuth
April 20, 2017
Phoenix Business Journal
Jim Poulin, Photo Editor
Note from the Phoenix IDA: On April 20, 2017 leaders of the City of Phoenix and the downtown Phoenix community announced a fitting dedication to Don Keuth. Don was a friend and former Board Member of the Phoenix IDA. Don served on our Board for just over twelve years and made many contributions to our organization and the entire Phoenix community.

Please read the Phoenix Business Journal Article below to learn more about the special dedication: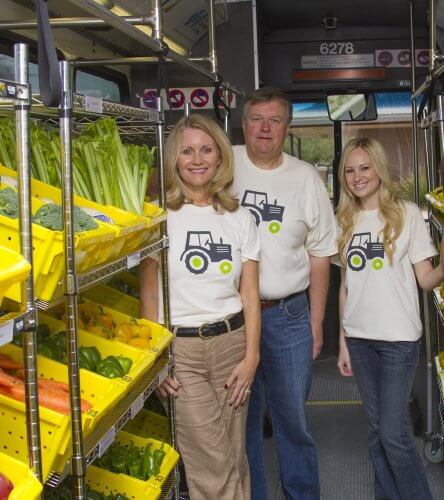 Fresh Express by Discovery Triangle Honors Legacy of Don Keuth

Phoenix Mayor Greg Stanton, along with members of the Fresh Express by Discovery Triangle, unveiled a special dedication to long-time community leader Don Keuth April 20 outside Phoenix City Hall. Keuth passed away in January at the age of 69.
Keuth was renowned in Phoenix for his dedication to community initiatives, including serving president and CEO of the Phoenix Community Alliance for 19 years. Keuth had a particular passion for Fresh Express, a popular mobile grocery store that he founded to provide fresh produce to under-served areas of Phoenix.


The dedication was held on the plaza of the Orpheum Theater in Phoenix. In addition to Stanton, speakers included representatives from the Phoenix Community Alliance, Arizona School for the Arts and the Arizona Community Foundation.