Our Successes
The Phoenix IDA's primary goal is to positively impact vulnerable populations and underserved communities through multiple strategies such as bond financing, investments, and down payment assistance to advance homeownership. We are proud to share our successes.

Bond Financing
The Phoenix IDA serves as a conduit issuer of private activity bonds, which attract private investment to finance projects that provide a public benefit. As a national leader in utilizing bond financing, between 2009-2016, the Phoenix IDA issued more than $1.8 billion in bonds for a broad range and scope of undertakings involving educational facilities, healthcare facilities, multifamily housing, and nonprofit organizations.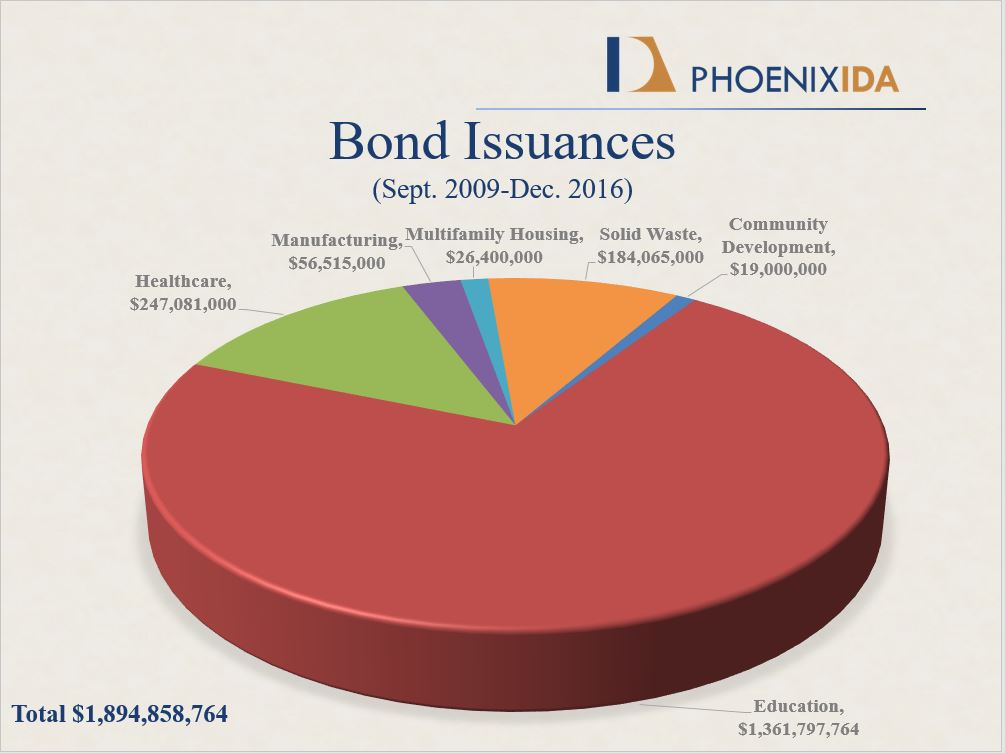 View a listing of bond transactions.

Home Ownership
The Phoenix IDA advances responsible low- to moderate-income homeownership through various programs to strengthen communities and the economy. Programs include the Home in Five Advantage program that offers homebuyers competitively priced loans through local lenders for new or existing homes, in addition to a three percent down payment and closing fee grant.
US Bank recognized the Home in Five Advantage program as their third most successful down payment assistance program across the nation behind California and Nevada.


Raymond James Financial, a Fortune 500 company, and a partner in our Home in Five Advantage program is showcasing the impact of our collaboration in their 2016 national annual report.
Community Development
The Phoenix IDA Board of Directors established the Community Development Fund to make investments in community programs and projects that benefit and support the city of Phoenix and its residents. Through this Fund, the Phoenix IDA has invested nearly $3 million during the past three years (June 2012-November 2016), primarily from proceeds from non-Arizona bond transactions, to dozens of Phoenix nonprofit organizations.

View a listing of awards to Phoenix nonprofits.