Community Impact Investments
The Phoenix IDA pursues investment opportunities to achieve a financial return and create a positive community and social impact.
Community and social impact investments are primarily focused on job creation, business attraction and retention, enabling of innovation, improvement of human services, expansion of homeownership opportunities, and improvements in education.
Active Community Impact Investments:

The Lend a Hand Loan Program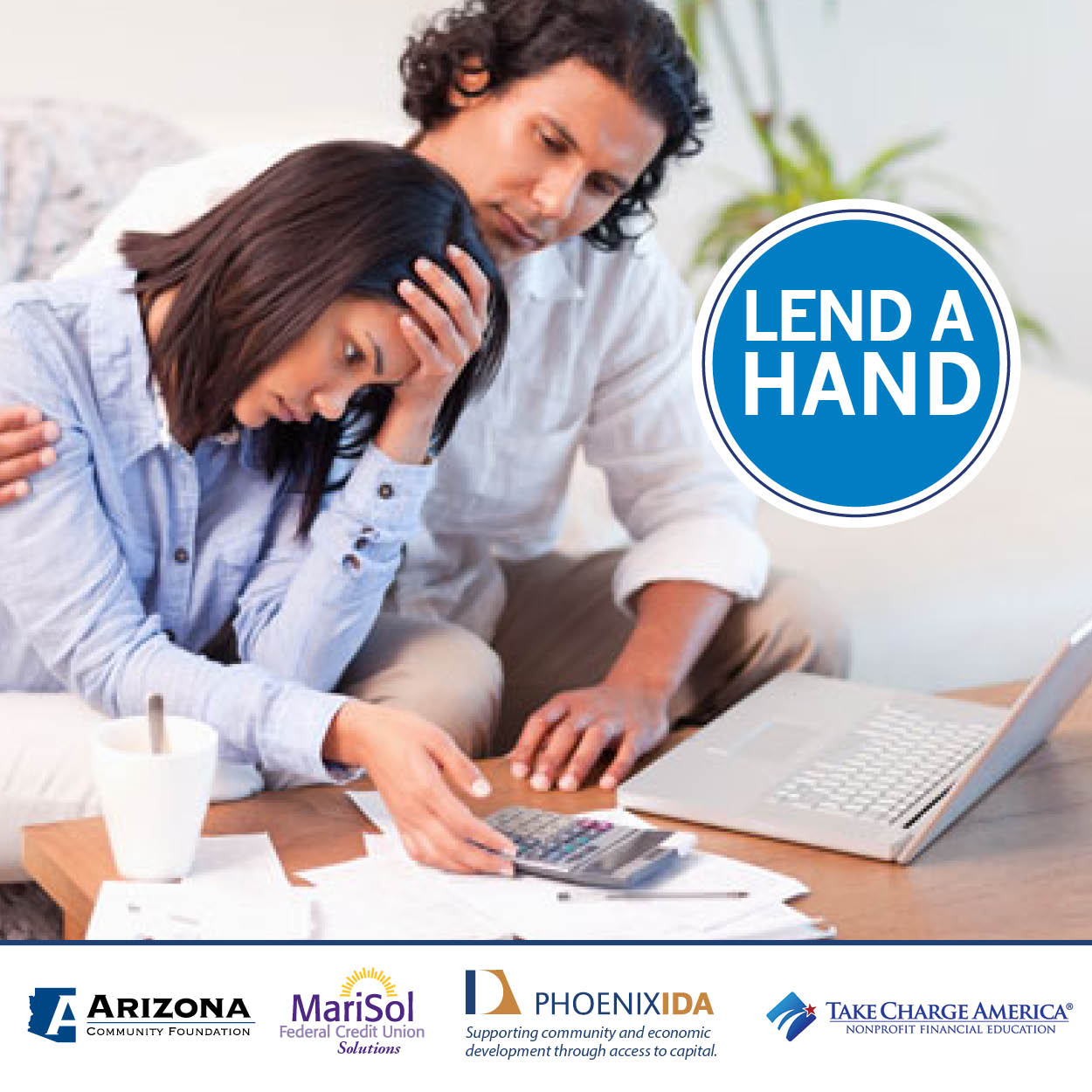 The Lend a Hand loan program aims to assist Maricopa County residents struggling to pay off high-interest car title loans while putting them on a path to financial success.


Here's how Lend a Hand works:
If you have a car title loan, download an application, and review eligibility requirements at www.takechargeamerica.org/lendahand.
Once you submit the application, call 1-877-822-2410 and schedule a free, confidential credit counseling session with Take Charge America. During the session, a credit counselor can help you develop a budget and create an action plan to eliminate debt and save for the future.

MariSol Federal Credit Union will review each application for eligibility and if you qualify, MariSol will pay off up to $3,000 of the outstanding car title loan(s). MariSol will then convert the amount paid off into a new lower-interest loan with better repayment terms. MariSol will also help you establish a savings account for future emergencies by requiring an initial savings deposit of $25 plus an additional $10 savings deposit with each monthly loan payment.
More Information
For more information about community impact investments, please contact Paul Magallanez at (602) 262-605 or pmagallanez@phoenixida.com.