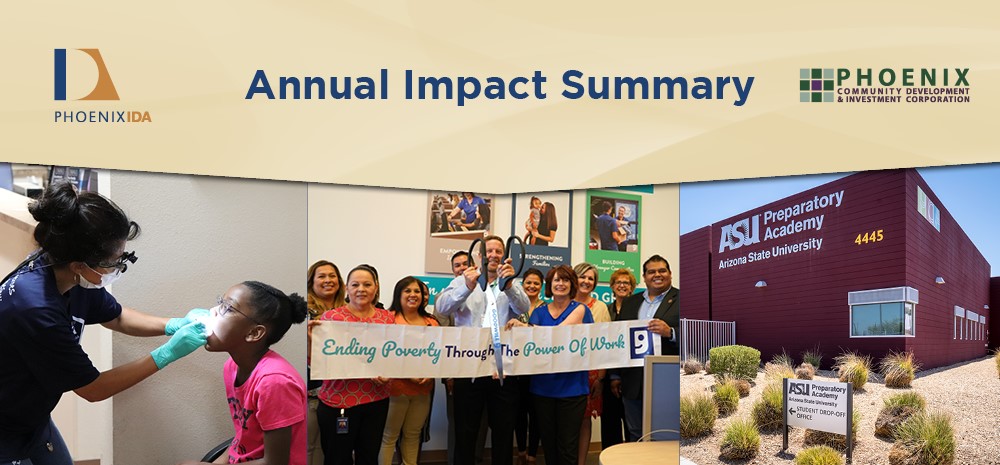 A year of helping small businesses, nonprofits, and more
...
Read the entire Phoenix IDA and PCDIC 2020 Impact Summary here.

The Phoenix IDA provides access to capital and strives to positively impact vulnerable populations and underserved communities.
March 05, 2020

The Phoenix IDA expanded its collaborations and made new connections with many of the Valley's most impactful leaders and organizations throughout 2019. Please find more details about those efforts in the Phoenix IDA's Annual Impact Summary.

November 19, 2019

Announcing a New Board Member + Local Goodwill Secures Bond Financing.

November 19, 2019

The Phoenix IDA, a leading industrial development authority in Arizona, announces the appointment of Mr. Tony Cani to its Board of Directors. Mayor Kate Gallego and the Phoenix City Council appoi...