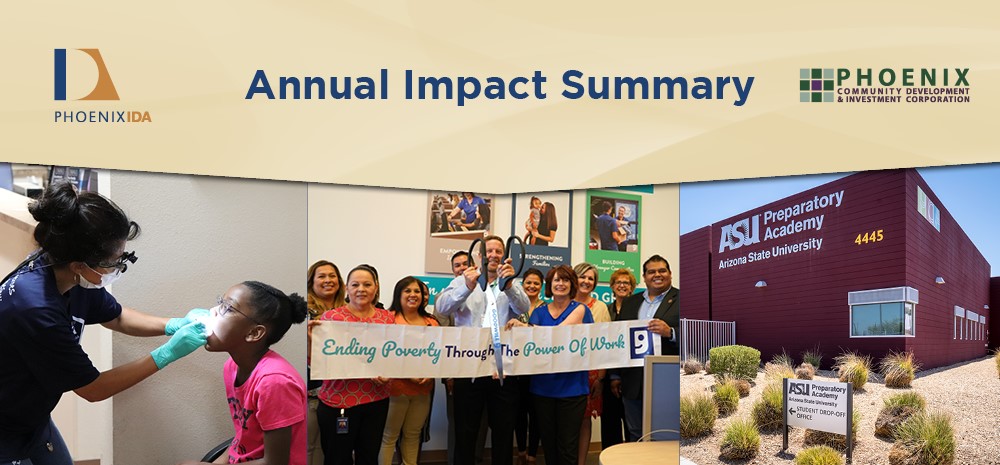 A year of helping small businesses, nonprofits, and more
...
Read the entire Phoenix IDA and PCDIC 2020 Impact Summary here.

The Phoenix IDA provides access to capital and strives to positively impact vulnerable populations and underserved communities.
May 14, 2019

Which local programs were selected to receive $430K? + You may now qualify for down payment assistance

April 19, 2019

Did you read this article on affordable housing + Create U After School Challenge

March 31, 2019

The gap between what Phoenix-area residents earn and what they pay for housing is growing and putting the squeeze on many.