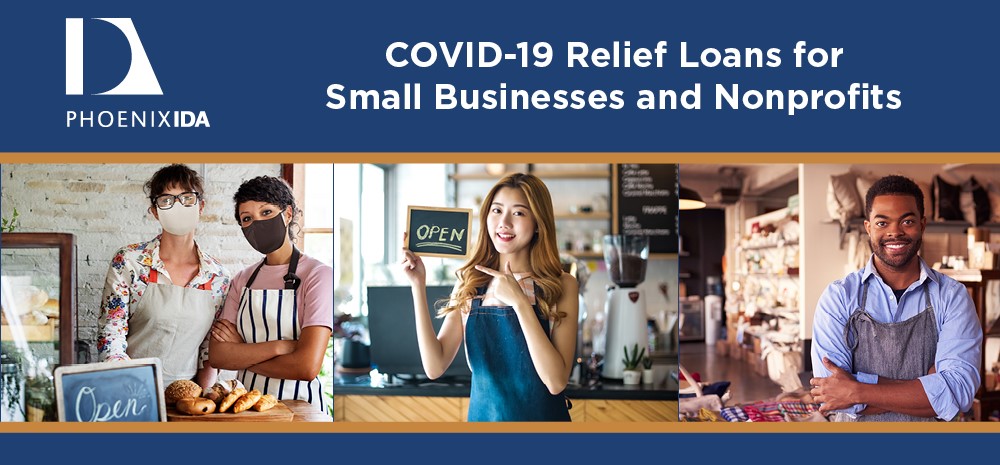 Apply now to see if you qualify...
Together with a local lender, we are offering PPP loans. Learn more.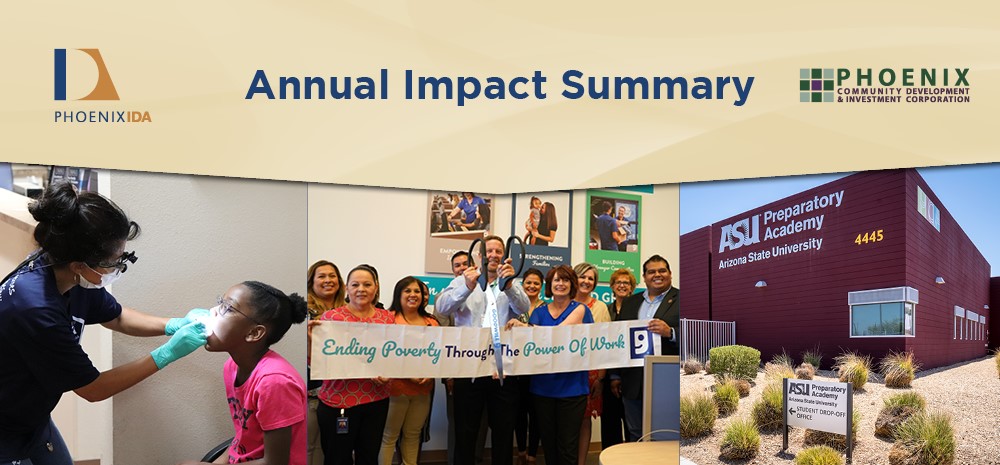 A year of helping small businesses, nonprofits, and more
...
Read the entire Phoenix IDA and PCDIC 2020 Impact Summary here.

The Phoenix IDA provides access to capital and strives to positively impact vulnerable populations and underserved communities.
October 24, 2018

The Phoenix IDA, in partnership with the Arizona Community Foundation, is announcing more than $500,000 in grants to a dozen nonprofit organizations for projects benefiting Phoenix residents.With thes...

October 24, 2018

$500K for Phoenix nonprofits + VCP Expands with Bond Financing + Public Meeting Results

August 29, 2018

Common Sense partnering with the Arizona Community Foundation, the Nina Mason Pulliam Charitable Trust, and the Phoenix IDA on a statewide digital well-being initiative.