Biographies
Ms. Breeann Adleman, Director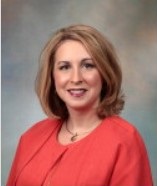 Appointed: November 2019

Breeann M. Adleman is the Associate Administrator for the Department of Medicine and Operations Coordinating group.

She joined Mayo Clinic in Rochester, Minnesota as an Administrative Fellow in 1998 and subsequently accepted her first position at Mayo Clinic in Arizona in 2000, in Education Administration.

During her career at Mayo, she has held various leadership positions including Senior Administrator for Public Affairs with oversight over Communications, Marketing, Government Relations, and Community Engagement activities and also was the Chair of the Department of Planning Services from 2007 to 2014. Ms. Adleman holds a Bachelor of Arts degree in English and a Master of Health Administration from the University of Missouri.