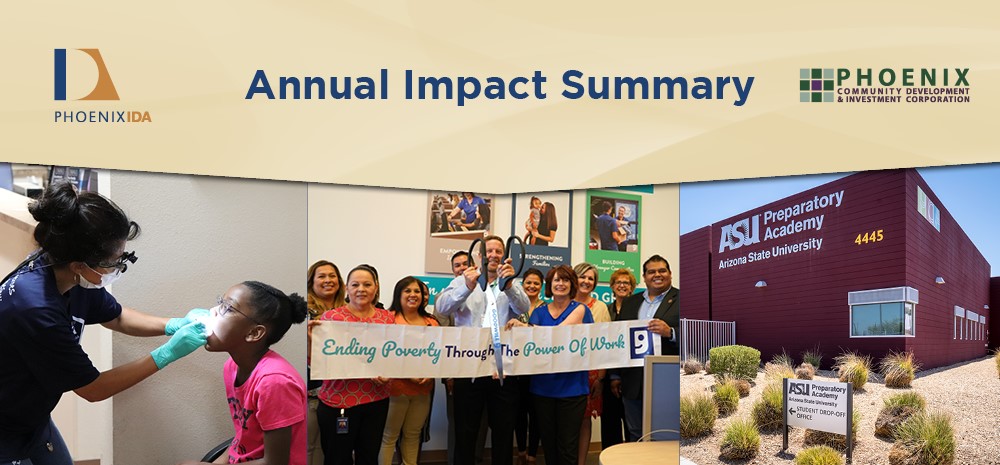 A year of helping small businesses, nonprofits, and more
...
Read the entire Phoenix IDA and PCDIC 2020 Impact Summary here.

The Phoenix IDA provides access to capital and strives to positively impact vulnerable populations and underserved communities.
February 17, 2021

For the first time, the Phoenix IDA and Phoenix Community Development & Investment Corporation (PCDIC) have published a joint annual impact summary. 2020 offered unprecedent opportunities for the ...

September 01, 2020

Our community has stepped up to the plate to help businesses of all sizes - it always has. This economic downturn is among the worst we have seen. No one could have anticipated a time in modern America when business would be asked to simply shut down.

April 14, 2020

There is a new $10,000 grant to help with financial relief for small and very small businesses. Companies located within the city of Phoenix can apply for a Small Business Relief Grant of up to $10,00...