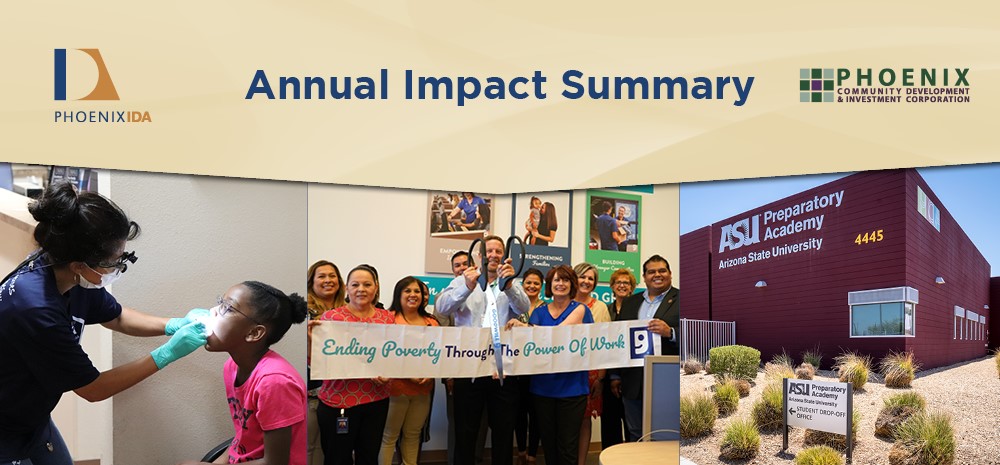 A year of helping small businesses, nonprofits, and more
...
Read the entire Phoenix IDA and PCDIC 2020 Impact Summary here.

The Phoenix IDA provides access to capital and strives to positively impact vulnerable populations and underserved communities.
October 31, 2019

Local nonprofits access capital to expand services - Phoenix IDA Today - October 2019

July 16, 2019

New products attract homebuyers + Congrats graduates + A must see documentary

July 16, 2019

New loan products attract more local homebuyers The Home in Five Advantage program is seeing an exciting upturn in home loan applications resulting from a recent launch of more attractive loan options...