Three Arizona groups have committed $1 million to a local nonprofit that finds housing options for people with autism.
The Phoenix Industrial Development Authority, Maricopa County IDA and Arizona Department of Housing are committing $1 million to support First Place AZ, a local nonprofit that works to ensure to secure housing options for people with autism.
In addition, Cox Communications will contribute $235,000 to First Place.
The monetary announcements were made during an event at GateWay Community College Wednesday night, which featured producers of two PBS NewsHour segments, which acknowledge Phoenix as "the most autism-friendly city in the world."
First Place AZ is advancing plans for its first property, First Place-Phoenix featuring three main components: the First Place Apartments, 50 studio, one- and two-bedroom units for lease by residents; the First Place Transition Academy, representing a residential training program for students focused on independent living skills, career readiness and interpersonal relations; and the First Place Leadership Institute, a national training center for professionals, direct service support providers, among others.
The Phoenix IDA will donate $250,000 for the First Place Transition Academy, while the Maricopa County IDA will give $335,000 toward the First Place-Phoenix capital campaign and the creation of the Center for Education, Employment and Training within the First Place Leadership Institute.
Another $415,000 loan will come from the Arizona Department of Housing for First Place's capital campaign. The loan may be forgivable after a period of time if First Place meets certain requirements.
The group is expected to break ground later this year at Third Street and Catalina Drive pending the successful completion of its $10 million charitable campaign. The campaign also includes a conventional loan and the benefit of New Markets Tax Credits, bringing the total funding of charitable, private and public funds to $16 million.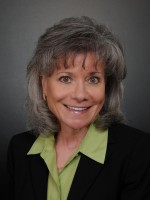 "Our First Place board and our entire team of industry leaders are thrilled with the collaborative support from the Phoenix IDA, Maricopa County IDA and the State Department of Housing. This generosity toward our capital campaign and capacity building for operations is making new dreams possible for the people who work and learn through First Place, and for the peace of mind it brings to families," said First Place founder and President/CEO, Denise D. Resnik.
Watch this video to see the latest happenings at First Place and their reflections from 2016.