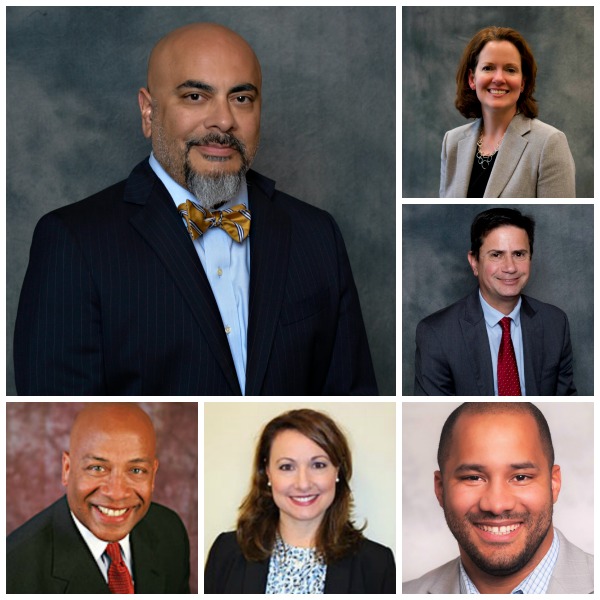 PHOENIX, Ariz. – October 18, 2016 – The Phoenix IDA, a leading industrial development authority in Arizona, announces the election of new Board officers for 2017 and the appointment of two new Board members.
The Phoenix IDA's Board of Directors' new officers include:
• Sal Rivera, president; partner and shareholder, Rivera Law Group, P.C.
• Barbara Ryan Thompson, vice president; executive vice president and chief operating officer, Helios Education Foundation
• David Lujan, treasurer; vice president for economic progress, Children's Action Alliance
• Bruce Mosby, secretary; president of Mosby and Company Inc., a License Partner of Peet's Coffee & Tea
New Board members recently appointed by the Phoenix Mayor and City Council include: Darcy Renfro, Senior Director of The Arizona We Want at the Center for the Future of Arizona, and Lawrence Robinson, the Director of the Maricopa Community College District's Center for Civic Participation.
In her current role, Renfro is helping shape and define Arizona's future through an action-oriented agenda focused on issues and topics critical to the state. Renfro previously served as the founding director of the Arizona STEM Network at Science Foundation Arizona and policy advisor to Governor Janet Napolitano. Renfro is a licensed attorney in Arizona and has practiced at the Phoenix offices of Fennemore Craig, P.C.
Robinson is a champion for education and serves on the Roosevelt School District Governing Board as well as the Executive Committee of the Arizona School Boards Association. Robinson formerly served as a policy advisor to Mayor Greg Stanton. Robinson received his Juris Doctor degree from the New York University School of Law.
"Darcy Renfro and Lawrence Robinson are dedicated to improving the quality of life for Phoenix residents and both have spent much of their careers advocating for high-quality education for children in Phoenix and across Arizona," said Phoenix IDA Executive Director Juan Salgado. "Their leadership will bolster the Phoenix IDA's capacity to achieve its mission of supporting community and economic development," continued Salgado.
Other Board members include: Christa Severns, owner of Christa Severns Communications, Charlene Tarver, Managing Member, Tarver Law Group, and Marian Yim, Shareholder, Yim Law Office, PLLC.
###