Healthcare, Housing, and Redevelopment Project News
This year continues to bring new opportunities to attract private investment to key projects that increase economic development and create jobs. In the first half of 2022, the Phoenix IDA team completed financing for more than $570 million in bond projects with more in the pipeline.
Below are two of this year's project highlights. To view or download a complete list of bond transactions, please visit our website Bond Transactions page.
In support of the Mayo clinic's expansion, the Phoenix IDA issued $298,650,000 in bonds to support the development of a six-story patient tower to accommodate growth in laboratory, operating, and emergency department space. Funding will also support future growth in transplant surgery, cancer treatment, cardiovascular disorders, neuroscience, pulmonary and regenerative medicine as well as a 150,000-square-foot integrated education and research building. The project is located at 5777 East Mayo Boulevard, east of Tatum Boulevard and south of Loop 101, within Phoenix City Council District 2.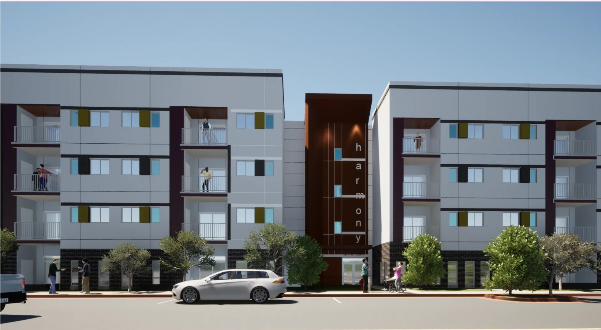 In an effort to continue supporting affordable housing in Phoenix and the Choice Neighborhoods Implementation project in the historic Edison-Eastlake community, the Phoenix IDA issued $24,000,000 in bonds for the Harmony at the Park Two multifamily housing project. The development consists of approximately 115 affordable housing units. Harmony at the Park Two is located at 600 North 20th Street in Phoenix, Arizona, on the southwest corner of 20th and Villa Streets, and is within
Phoenix City Council District 8.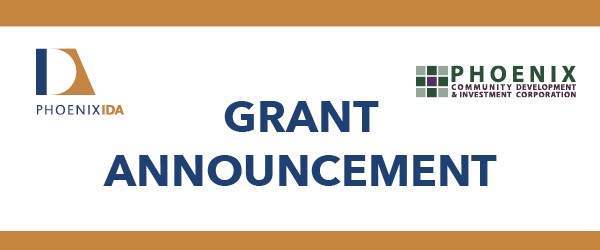 Time is Running Out - Grant Deadline this Friday
Is your nonprofit organization seeking grant funding to address high-priority needs and make Maricopa county communities better places for residents to live and do business? If so, please submit a Letter of Interest by Friday, July 22, 2022, for a Phoenix IDA and Phoenix Community Development & Investment Corporation (PCDIC) grant.
Please check the Arizona Community Foundation grant portal for more information and to submit your Letter of Interest. 
For specific questions, please email llee@phoenixida.com.
PCDIC and the Phoenix IDA Award 59 College-Bound Students $275,000 in Scholarships
Congratulations to the 59 students awarded the Verma & Ed Pastor Scholarship for the 2022-23 academic year. The Phoenix IDA and PCDIC announced the scholarship winners this month, in partnership with the Arizona Community Foundation.  The scholarship supports post-secondary education for students with financial needs attending Arizona State University or a community college in Maricopa county. 

Investing in education was a top priority for the Honorable Ed Pastor, the first Hispanic Congressman to be elected from Arizona. In his memory, and in partnership with his wife, Verma, and daughter, Yvonne, the Phoenix IDA and PCDIC established the Verma and Ed Pastor Scholarship Fund in 2018.  The scholarship's goal is to assist local students who are dedicated to their higher education and to honor Congressman Pastor's life, legacy, and contributions to the State of Arizona.

To date, the two organizations have awarded the Verma & Ed Pastor Scholarship to 264 students. 

To inquire about the Verma & Ed Pastor Scholarship, please check pcdic.org or email llee@phoenixida.com.