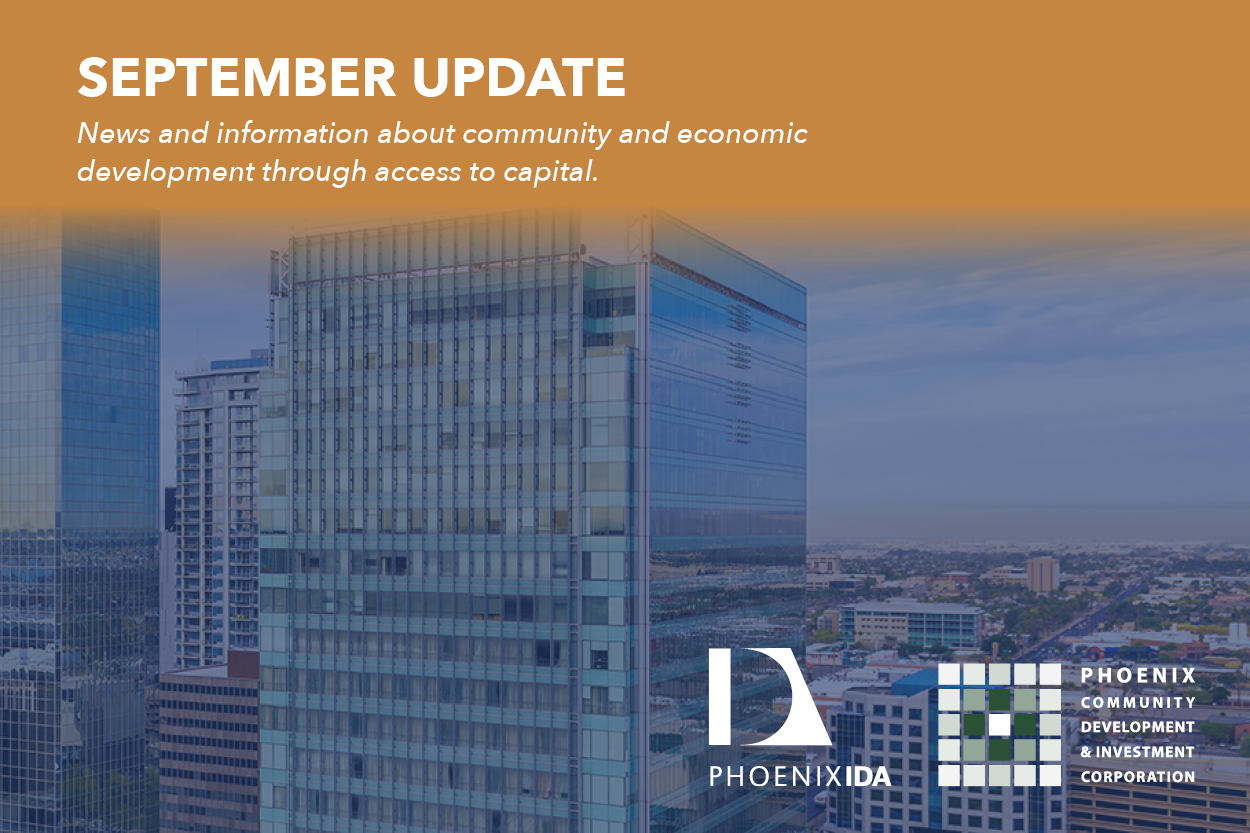 Funds help Valle del Sol health clinics grow during difficult times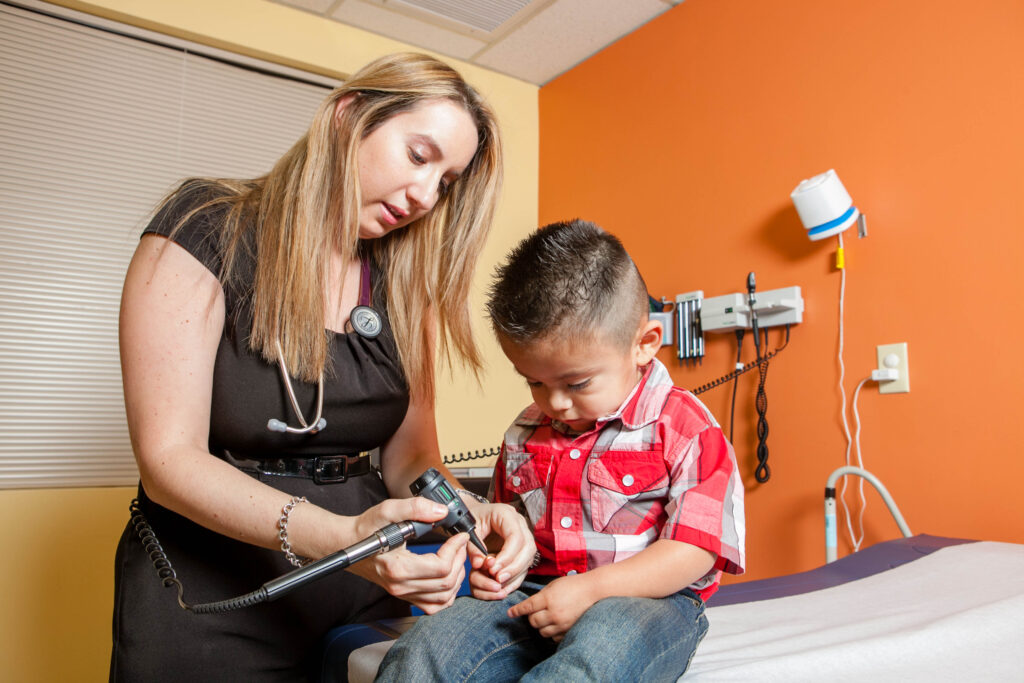 Serving the community in a culturally competent way and being a healthcare resource for families has been the focus of Valle del Sol since 1970. Demand for Valle del Sol's services has been rising since prior to the ongoing COVID-19 pandemic and the organization needed resources to continue to respond. Leaders of the healthcare organization began working with PCDIC and the Phoenix IDA to explore financing options.  

Given Valle del Sol's commitment to serving underserved communities, the healthcare provider met PCDIC's criteria for a New Markets Tax Credit (NMTC) investment. PCDIC deployed $20 million of its current $55 million NMTC allocation from the U.S. Department of the Treasury's Community Development Financial Institutions Fund to assist Valle del Sol. Funds were provided as working capital to allow the healthcare organization responds to the increased demand for its services, create more than two dozen new jobs, and retain more than 100 existing quality jobs – meaning those jobs pay at least the local living wage.

"The working capital has provided Valle del Sol with a safety net. The funds made it possible to grow in a time of worldwide strife and our organization has not had to cut services or positions," said Valle del Sol Chief Executive Officer Carmen Heredia. "The NMTC funding has allowed Valle del Sol to expand services to underserved community members and to employ more people in the health services sector," added Heredia.

"While it can be a complex task, NMTCs can help nonprofit organizations achieve their goals and bring investments to low-income communities," said the Phoenix IDA Chief Executive Officer Juan Salgado. "We are honored to help Valle del Sol care for the physical and mental health of more individuals," continued Salgado.

To learn more about Valle del Sol, please visit valledelsol.com.

For more information about PCDIC's NMTC program, please contact Mike Santellanes at msantellanes@phoenixida.com.
PCDIC and the Phoenix IDA Grant $100K for ASU Prep Pilgrim Rest Dreamscape Environment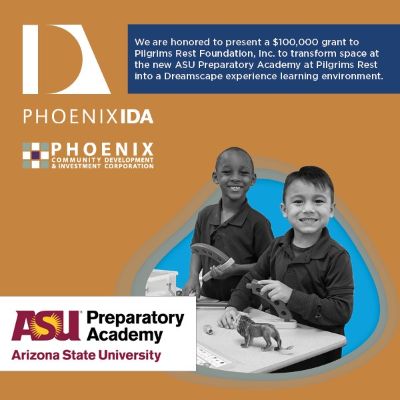 In response to a challenge from the Arizona Diamondbacks, both the Phoenix IDA and PCDIC are granting $50,000 each to develop a Dreamscape experience environment at the new ASU Preparatory Academy Pilgrim Rest.
 
Along with $100,000 from the Arizona Diamondbacks, the funds will be used to develop the educational immersive technology for the school's pre-kindergarten through sixth-grade students. The technology will also be available to the neighboring Eastlake community on the weekends.

"The exposure to STEM technology and deeper engagement through immersive experiences for students will function as a motivator to learn more about STEM fields – fields where representation for people of color, particularly African Americans, is disproportionately low," said Pilgrim Rest Foundation Inc. President and Administrator Richard Yarbough, during his presentations to the Phoenix IDA and PCDIC Boards of Directors. 

"The immersive and unique concepts will help students reimagine a world of possibilities for themselves, their families, and future generations," wrote Arizona Diamondbacks Senior Vice President, Corporate and Community Impact, Debbie Castaldo, in a letter challenging the Phoenix IDA to join in funding Dreamscape at ASU Prep Pilgrim Rest.

"The ASU Dreamscape project is the jewel of the many important programs we have planned for this important new school," continued Ms. Castaldo, who also serves on the community advisory committee assisting the school to make connections to local schools, community leaders, and potential supporters.

Mr. Yarbough and the Pilgrim Rest Foundation are still actively seeking additional funding collaborators to support the new learning environment and expect the project funding will be completed by November 2022.

To learn more about ASU Prep at Pilgrim Rest watch the ABC 15 story – "New ASU prep school opens at Pilgrim Rest" 

To learn more about how ASU is using Dreamscape – watch "Dreamscape Learn: A new form of education"
The Phoenix IDA Board of Directors is not currently scheduled to meet in September.