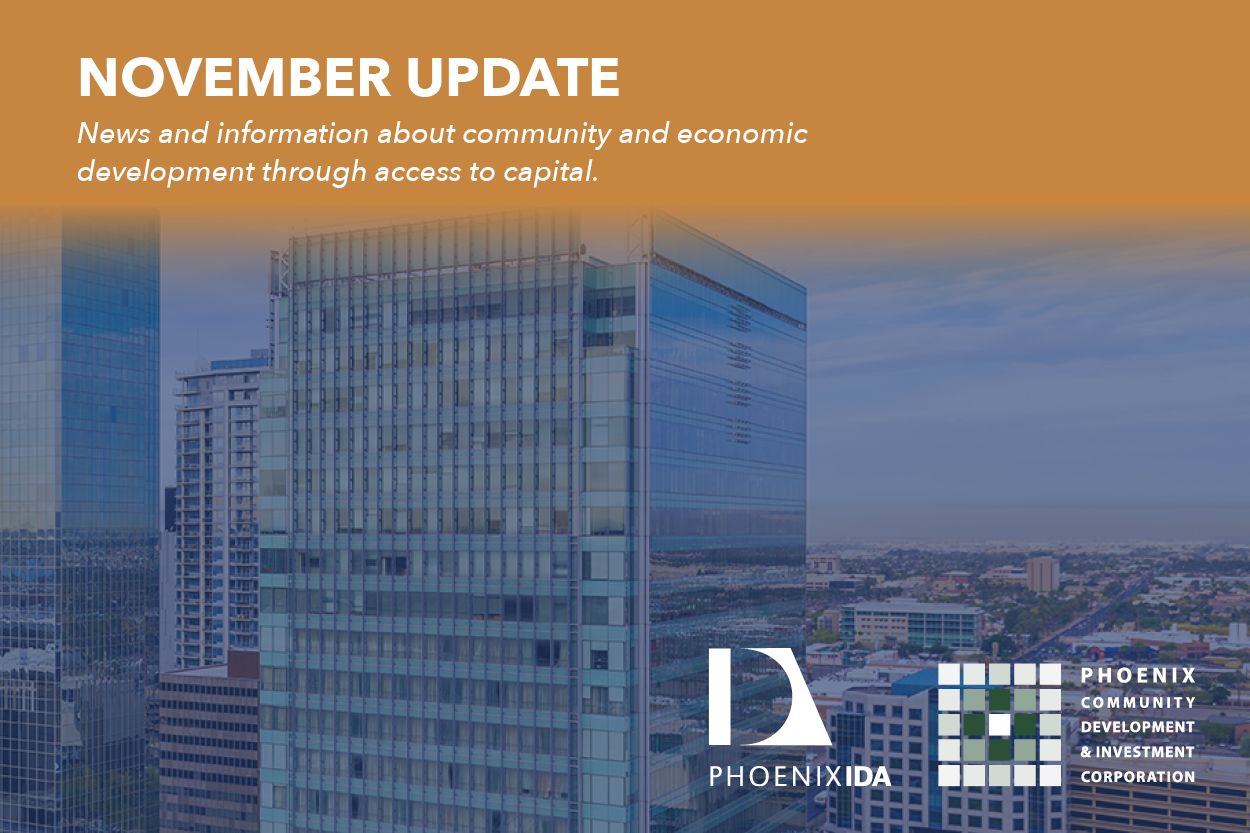 PCDIC Awarded $45 million New Markets Tax Credit Allocation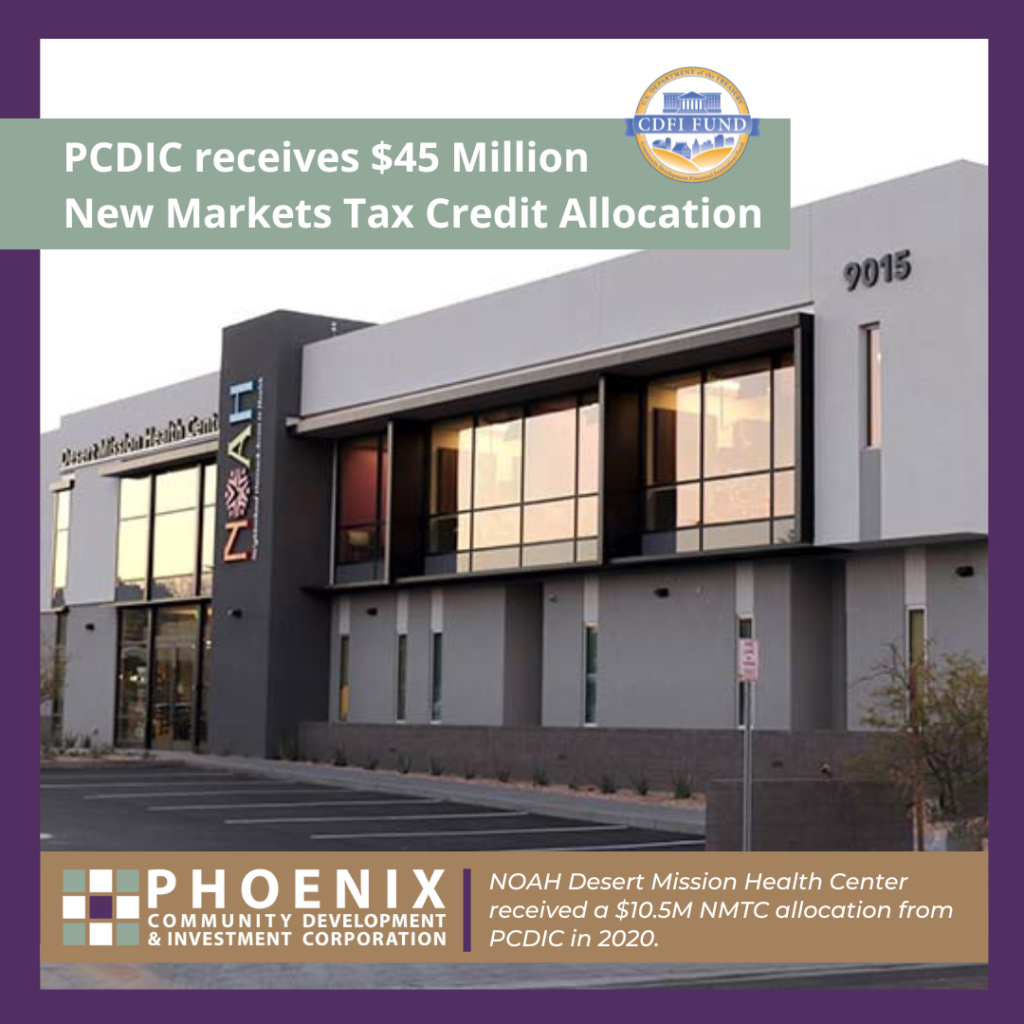 Phoenix Community Development & Investment Corporation (PCDIC) was recently awarded a $45 million New Markets Tax Credit (NMTC) allocation from the U.S. Department of the Treasury's Community Development Financial Institutions Fund (CDFI Fund).

This marks the third consecutive year that PCDIC has received NMTC funding following last year's allocation of $55 million and a previous allocation of $35 million. The NMTC program is designed to stimulate private investment in projects that create substantial community impacts in economically distressed communities. The program helps to fill project financing gaps by enabling investors to make larger investments than would otherwise be possible. READ MORE
Mobile Home Park Emergency Relief Fund Established
Mobile homes have long been one of the most affordable options for metro Phoenix residents, but the growing number of parks closing or becoming more expensive is causing housing dilemmas for many families. The City of Phoenix asked the Phoenix IDA to help those living in the Las Casitas Mobile Home Park, which is located in District 8. Las Casitas residents, which include families, children and the elderly, face imminent forcible removal, displacement, potential homelessness and the loss of homes that many have invested in and enjoyed for decades.
 
The Phoenix IDA intends to use 100% of the fees collected from the Lease Revenue Bonds issued to Rowan University to establish a Mobile Home Park Emergency Relief Fund that will help Phoenix residents facing displacement. The funds will be used to:
Help residents avoid or deal with the hardships caused by forcible evictions;
Preserve affordable housing to meet the demonstrated need of the City's population;
Improve the conditions of mobile home parks and increase quality of life for City residents;
Promote the redevelopment of parks into alternative affordable housing units as appropriate.
The Phoenix IDA Board of Directors approved an initial $300,000 to support Las Casitas residents, as well as those facing similar challenges in other Phoenix-area mobile home parks.
Soluna to Revitalize Edison-Eastlake Community
Both the Phoenix IDA and PCDIC joined project partners in late October to celebrate the grand opening of Soluna Apartments, the first Choice Neighborhoods mixed-income housing development in the Edison-Eastlake Community. The community was developed in partnership with Gorman & Company and is the first phase of a five-phased undertaking that will represent the single largest public housing redevelopment effort in Arizona history.
Community Development Fund
Grant to Habitat for Humanity Aids Sunnyslope Neighborhood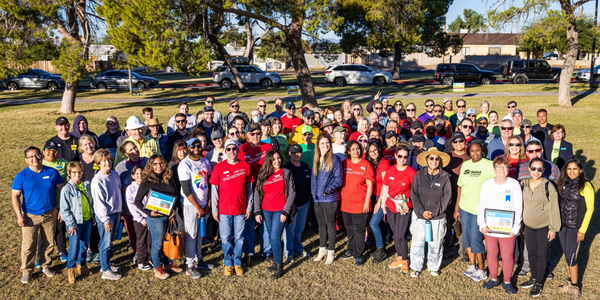 Homes in the Sunnyslope neighborhood received a facelift thanks to volunteers with Habitat for Humanity of Central Arizona. The Phoenix IDA is proud to support their efforts to facilitate owner-occupied repairs that address health and safety concerns and improve the quality of life for residents in the Sunnyslope community. We provided a $65,000 grant via our Community Development Fund in support of this effort, as well as two other Phoenix neighborhoods.
New Officers Elected to Board of Directors
Clockwise from top left: Bruce Mosby, President; Darcy Renfro, Vice President; Tina Marie Tentori, Treasurer; and Phil Gordon, Secretary.

Congratulations to the incoming officers who will lead the nine-member Phoenix IDA Board of Directors in 2023:
– Bruce Mosby, President
– Darcy Renfro, Vice President
– Tina Marie Tentori, Treasurer
– Phil Gordon, Secretary
There is no meeting scheduled for the Phoenix IDA Board of Directors in November.