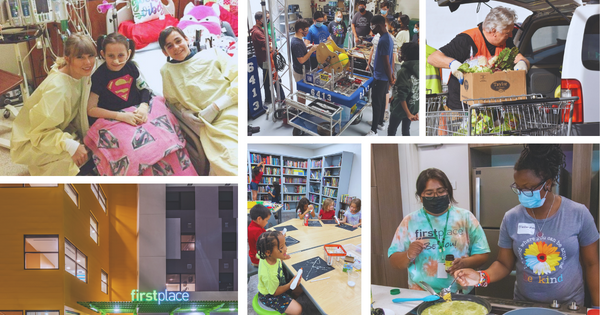 Phoenix IDA and PCDIC award $2.9 million in grants to local nonprofits
As part of the community-focused missions of both the Phoenix IDA and the Phoenix Community Development & Investment Corporation (PCDIC), the organizations today jointly announced a total of $2.9 million awarded to nonprofits serving Phoenix and Maricopa County in 2022.
Both organizations are instrumental in impacting vulnerable populations and underserved communities in Phoenix as well as Maricopa county, primarily by providing access to capital through bond financing, investments and loans, homeowner down payment assistance, among other programs.
The Phoenix IDA and PCDIC maintain Community Development Funds with the goal of awarding grants to nonprofits in the areas of affordable housing, health innovation, youth and family development, as well as economic and community development.
Funding for these local projects comes primarily from the Phoenix IDA's public financing of out-of-state projects and PCDIC's private revenue attracted by New Markets Tax Credits projects, which are federally funded. Since 2011, the Community Development Funds have allocated more than $10 million to local nonprofits. Nonprofits receiving awards as part of the recent $1.6 million grant cycle include:
A New Leaf
ACCEL
Advocacy 31nine
Arizona Technology Council Foundation – SciTech Institute
Banner Health Foundation
Boys Hope Girls Hope of Arizona
Camp Catanese Foundation
Child Crisis Arizona
Desert Botanical Garden
Elevate Phoenix
First Place AZ
Foster360
Gabriel's Angels
GEM Housing Solutions
Harmony Project Phoenix
Homeward Bound
Jewish Family & Children's Service
Million Dollar Teacher Project
Neighborhood Outreach Access to Health (NOAH)
Phoenix Public Library Foundation
Save the Family
Si Se Puede Foundation
St. Mary's Food Bank Alliance
Society of St. Vincent de Paul
STEP: Student Expedition Program
Support My Club
Tempe Community Action Agency
Tempe Community Council
The Welcome to America Project
The Zion Institute
Valley of the Sun United Way
Valleywise Health Foundation
"At the heart of the missions of both the Phoenix IDA and PCDIC, we believe in investing back into under-resourced communities in Phoenix and Maricopa county," said Phoenix IDA CEO Juan Salgado. "Revenue generated from our innovative financing enabled us to reinvest nearly $3 million into 61 nonprofits last year alone."
Following the challenges of the COVID pandemic, the boards of both the Phoenix IDA and PCDIC launched a goal of allocating $1 million to fund initiatives that promote innovation in health care. Nonprofits that received funding awards in healthcare during this cycle include:
Banner Health Foundation
Neighborhood Outreach Access to Health (NOAH)
Save the Family Foundation of Arizona
Society of St. Vincent de Paul
Valleywise Health Foundation
The Arizona Community Foundation administers grants from the Community Development Fund. For more information, visit https://phoenixida.com/community-investments/ or contact Lydia Lee at llee@phoenixida.com.