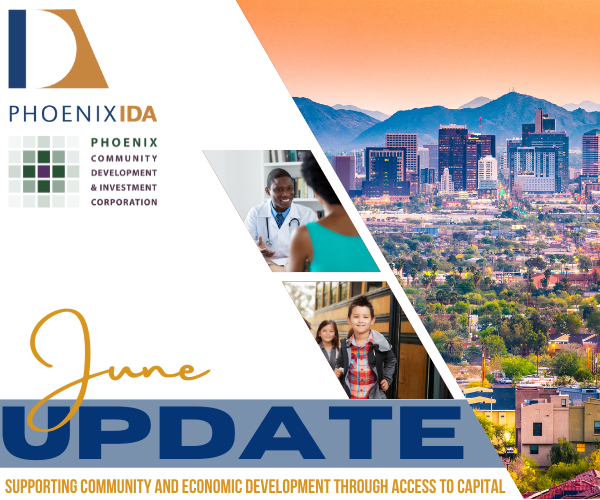 American Rescue Plan Act (ARPA) Funds to Benefit Local Students, Educators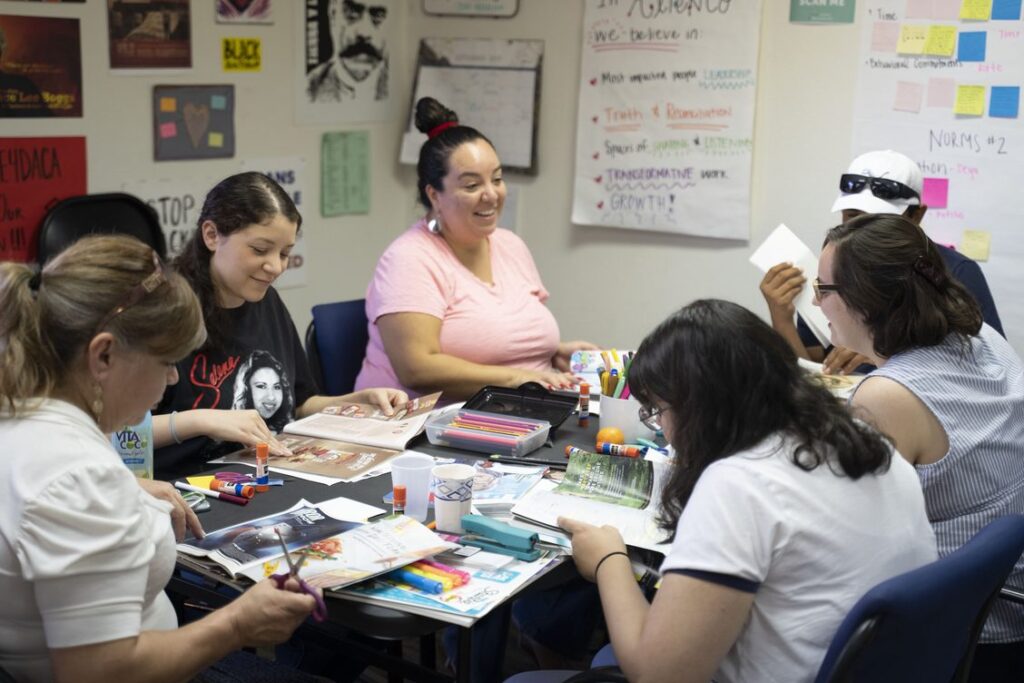 The Phoenix IDA is providing oversight for a collaborative partnership with Aliento and WHEN® Enterprises Corp. (WHEN) to address the critical mental healthcare needs of vulnerable students, educators and staff. The effects of the recent pandemic and ongoing challenges facing diverse populations require modernized health and well-being interventions driven by cross-sector holistic health innovations.
Nearly $1 million in America Rescue Plan Act (ARPA) funding from the State of Arizona will help support underserved communities, including Dreamers, students of color and students from mixed immigration status families over the next year. The Phoenix Union High School District, as well as potentially other K-12 schools and Maricopa County Community Colleges, will benefit from the services.
Aliento expects to deliver its student-focused intervention, Cultiva, to 500 students through April 2024. The program strengthens healthy coping mechanisms in order to reduce high levels of stress, increase resiliency and build social skills. It uses the arts, healing and social emotional learning opportunities to do so.
"We will make the Aliento arts, healing and social emotional learning programming available to students who are identified as needing these services," said Reyna Montoya, founder and CEO of Aliento.
WHEN plans on reaching 4,375 educators and staff during the course of the partnership with a program that provides one-on-one guidance, practical wellness knowledge, well-being self-assessment activities and personal exploration and discovery.
"WHEN provides actionable, personal and professional development strategies that empower people with the motivation to achieve personal success, well-being and leadership goals," said Randy Miller, founder and Chief WHEN Officer. "This initiative will enable us to generate data to help improve employee retention and engagement within the school system."

Mayor Gallego Meets with Phoenix IDA Board of Directors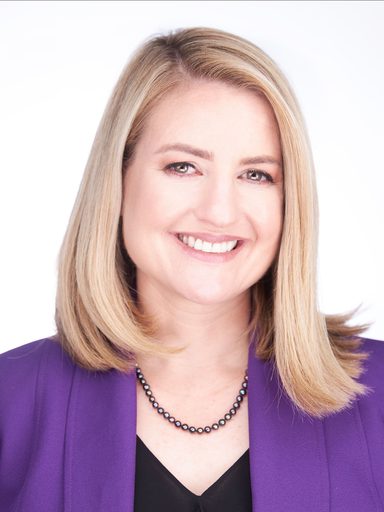 Phoenix Mayor Kate Gallego met with Phoenix IDA's board of directors in May and thanked the directors for supporting affordable housing projects, biosciences projects like the expansion of Mayo Clinic as well as new Phoenix homeowners through the Home in Five Advantage program.
Mayor Gallego also highlighted PCDIC's support of the Small Business Financial Assistance Program Pilot, which provided direct financial assistance to offset operational costs for small and micro businesses located along the light rail extension corridors and impacted by construction.
Both the Phoenix IDA and PCDIC boards of directors look forward to working with Mayor Gallego and Phoenix City Councilmembers to promote economic development and support projects focused on affordable housing, healthcare, and education.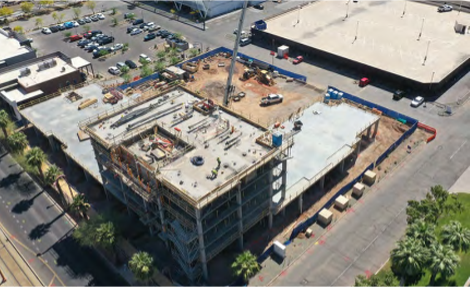 Construction Craft Training Program Launches at Park Central Hotels Project
Last year, the Phoenix IDA and PCDIC assisted in financing the 207-room Home2 Suites and Tru by Hilton hotels project at Park Central. The project team is committed to the creation of job training and mentorship programs, particularly assisting underserved and minority populations. This creates a talent pipeline for the city of Phoenix, which aligns with the missions of both the Phoenix IDA and PCDIC.
Workforce development is a top priority for the City of Phoenix and played a key role in our financial support of this project. According to the Arizona Office of Economic Opportunity, the Construction and Leisure and Hospitality industries are among the top five fastest-growing industries in Arizona. They will see over 20% increase in employment by 2031.
The City of Phoenix in partnership with the Phoenix Business and Workforce Development Board is leading a collaboration with Plaza Companies, Layton Construction and the Maricopa County Community College District to develop a demonstration training project to support the expansion of Park Central with the construction of two hotels. 
The City of Phoenix has co-developed a training program with South Mountain Community College (SMCC) and Layton Construction that will include a paid on-the-job experience funded for each participant, in addition to both online and classroom learning.
Faculty members from the Construction Trade Institute at SMCC are supporting the development and implementation of this training program with expertise in carpentry, electrical and plumbing trades. The first cohort of 10-12 students will be starting this summer. Students who complete the training will receive 5 credits and OSHA 30 certification. They will also be invited to interview for full-time positions with Layton Construction and their trade partners upon completion.
Plaza Companies is also working with Grand Canyon University and the City of Phoenix on a hotel operations workforce training opportunity that will provide on-the-job training when the hotels open in the Summer of 2024.

The Phoenix IDA recently provided $3 million in bond financing for landscaping and other improvements at Foothills Village, an affordable housing project with 200 units ranging from 1 to 4 bedrooms on Alta Vista near 7th Avenue in Phoenix. Residents of Foothills Village qualify for HUD rental assistance based on income. The Phoenix IDA also provided $15 million in bond financing for the development of the apartments in November 2020.

The Phoenix IDA Board of Directors is scheduled to meet at 3 p.m. Thursday, June 15, 2023.