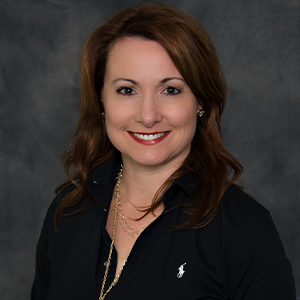 Phoenix IDA Funds Scholarship in Honor of Board Vice President Darcy Renfro
Our entire Phoenix IDA family and I are deeply saddened by the passing of Phoenix IDA Board Vice President Darcy Renfro. Darcy was a committed member of the Phoenix IDA's Board of Directors for the past seven years and was a member of the Executive Committee for the last four years. Darcy was fully committed to becoming the Phoenix IDA Board President in 2024 in spite of her courageous battle against cancer. I will never forget my last conversation with Darcy, during which she asserted that she was ready to accept the nomination to serve as the Phoenix IDA Board President for 2024.
The Phoenix IDA has been blessed with many passionate and talented Board members. Darcy will always be remembered as one of the luminaries of our organization. She was, at all times, professional, dynamic, prepared and fun. She was a force for change. She never shied away from hard questions or hard work. We could always rely on Darcy to show up and deliver. She was an exemplary Board member.
I still remember when former Board President Sal Rivera first introduced me to Darcy as a prospective Board member. Before doing so, he raved about Darcy's passion, experiences and skills, and her capacity to advance the Phoenix IDA's mission. If anything, Mr. Rivera understated Darcy's talents and leadership. Darcy became an amazing Board member who energetically helped advance the Phoenix IDA's mission.
Darcy was an exuberant leader with the Phoenix IDA and in the community. She was passionate about education, equality and opportunities for all. She had an inspired desire to make our state better for all Arizonans. I was always impressed with Darcy's zest for life and her fighting spirit. Darcy was a fighter. She never gave up.
Even though Darcy was fully engaged with so many community efforts, she was above all a devoted mother, wife and friend. I was moved by Darcy's love for her husband, Larry, and young daughter, Ava. We extend our deepest condolences to them, and we thank Larry and Ava for sharing Darcy with us.
In recognition of Darcy's tireless work, it is my honor to report that the Phoenix IDA – through its Board of Directors – unanimously committed to an initial investment of $100,000 to the Maricopa Community College District Foundation in support of the "Darcy Renfro Memorial Scholarship Fund for Workforce and Public Policy."
I have been blessed in my life to have worked with many amazing people. Darcy will always be one of my favorites.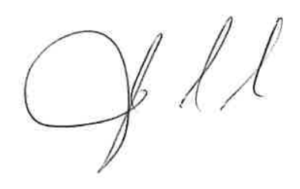 Juan Salgado
CEO, Phoenix IDA