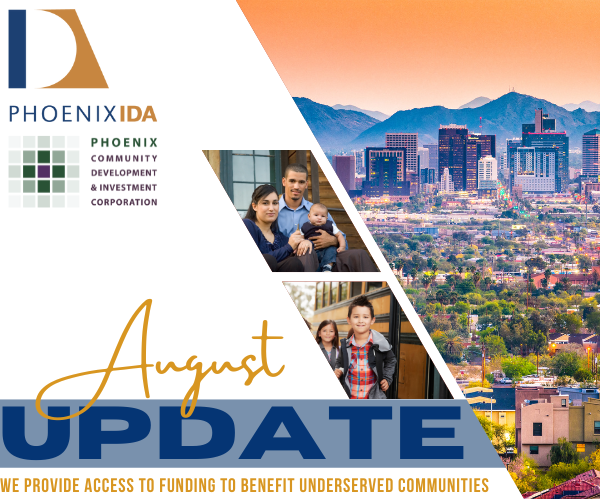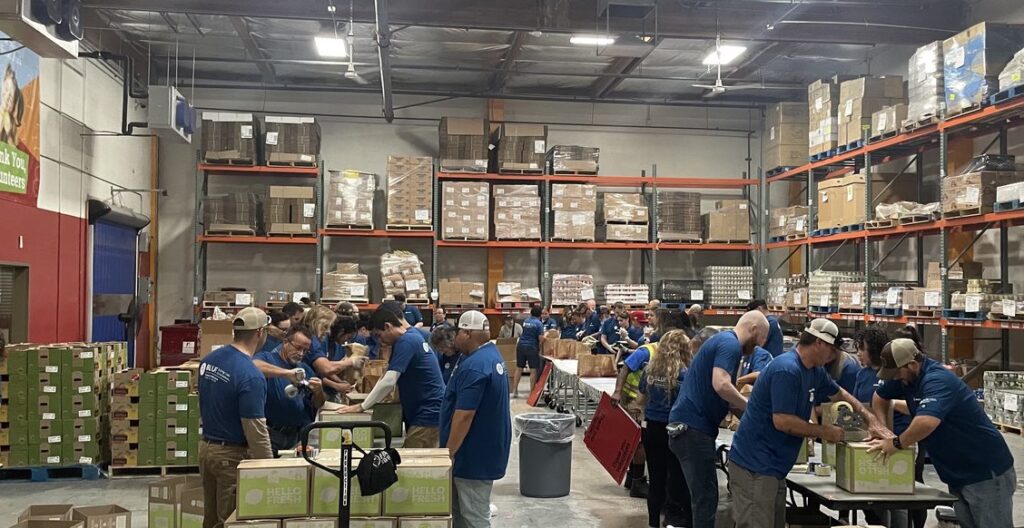 PCDIC provides $35M NMTC allocation to St. Mary's Food Bank
Phoenix Community Development & Investment Corporation (PCDIC) recently provided $35 million in New Markets Tax Credit (NMTC) allocation to St. Mary's Food Bank. Funds were provided to build overall capacity and help streamline operations.
The federal NMTC program is designed to stimulate private investment in projects that create substantial community impacts in economically distressed communities.
"Over the past three years, PCDIC has been awarded a total of $135 million in NMTC allocations that go back into our community in areas that need it the most. St. Mary's Food Bank, which distributes 250,000 meals a day, is an ideal recipient," said Phoenix Mayor Kate Gallego. "This expansion project illustrates how federal tax credits can be used to provide much needed services for families."
The Phoenix IDA provides bond financing for Pueblo Apartments in South Phoenix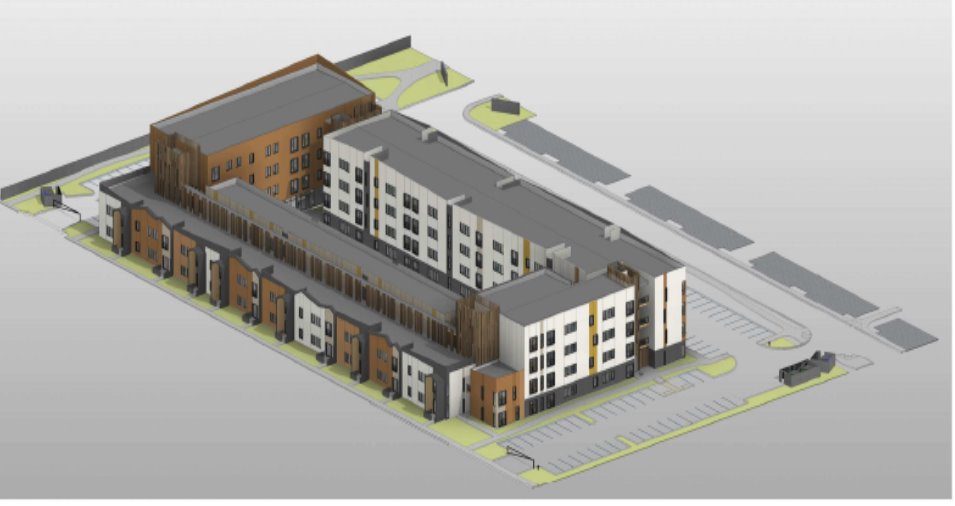 The Phoenix IDA recently provided $24.2 million in bond financing and PCDIC provided a $1 million loan for Chicanos Por La Causa (CPLC) to develop a new affordable housing community in South Phoenix. CPLC was also awarded 4% Low-Income Housing Tax Credits from the Arizona Department of Housing.
When completed, Pueblo Apartments will offer approximately 161 multifamily residential rental units located at 316 W. Broadway Road for low-income families. Units will range from 450-square-foot studio apartments to 1,130-square-foot three-bedroom apartments, and will also include one- and two-bedroom options.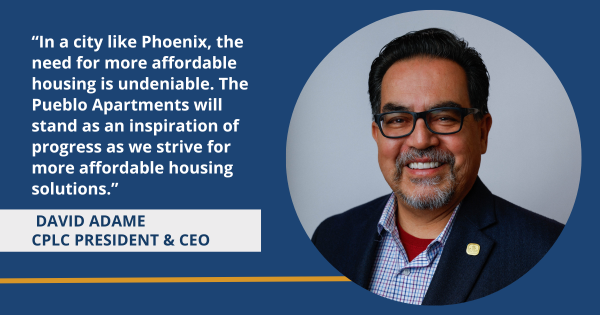 The project is situated on 4.2 acres near public transportation routes and the new Light Rail extension. This offers critical access to nearby healthcare facilities and education institutions, including South Mountain Community College.
"The significance of this project cannot be overstated. It's not just about building structures; it is about building communities and fostering a sense of belonging. These apartments will become homes where dreams are nurtured and futures are forged," said David Adame, CPLC President & CEO. "In a city like Phoenix, the need for more affordable housing is undeniable. The Pueblo Apartments will stand as an inspiration of progress as we strive for more affordable housing solutions. This ensures that everyone has a place to call home and a place to build their dreams as they are raising their familias." 

PCDIC appoints new advisory board chair, members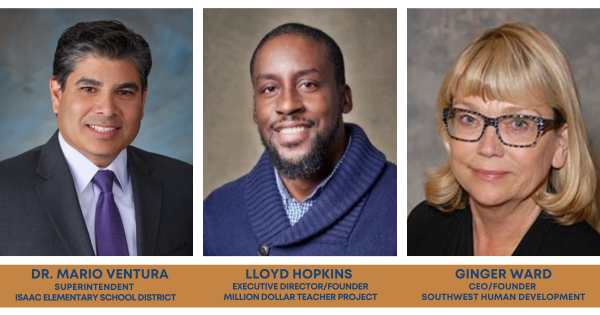 PCDIC recently appointed Dr. Mario Ventura, Superintendent of the Isaac Elementary School District in Phoenix, to chair of the PCDIC advisory board. He previously served as an advisory board member.
Additionally, two new advisory board members were recently appointed:
Lloyd Hopkins, Executive Director/Founder, Million Dollar Teacher Project
As founder and executive director of Million Dollar Teacher Project, Mr. Hopkins focuses his organization's efforts on teacher retention and recruitment. He has more than 20 years of experience working in the community and creating positive changes in underserved populations.
Ginger Ward, CEO/Founder, Southwest Human Development
Founded in 1981, Southwest Human Development has grown to be Arizona's largest nonprofit dedicated to early childhood development. SHD serves more than 135,000 children and their families each year. Ms. Ward has worked tirelessly to advocate for children from birth to age 5. She specializes in the areas of child development and mental health, disability services, early literacy and child welfare.

Verma & Ed Pastor Scholarship Spotlight: Alejandra Figueroa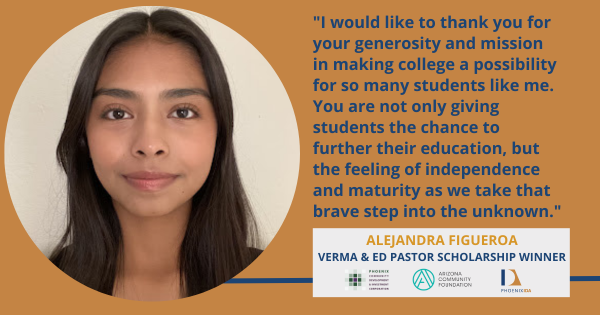 Meet Alejandra Figueroa, one of 90 Verma and Ed Pastor Scholarship winners for the 2023-24 academic year. Like her scholarship's namesake Ed Pastor, Alejandra now attends Arizona State University. "This scholarship has given me the opportunity to appreciate my acceptance into ASU without the burden of that financial stress. The scholarship you have awarded me has paid for my first year and left me enough to pay for my textbooks." Alejandra is studying to be an accountant and says she is excited to pursue a business career. We are excited that she will do so unencumbered by debt.

There is no Phoenix IDA Board of Directors meeting scheduled for August.